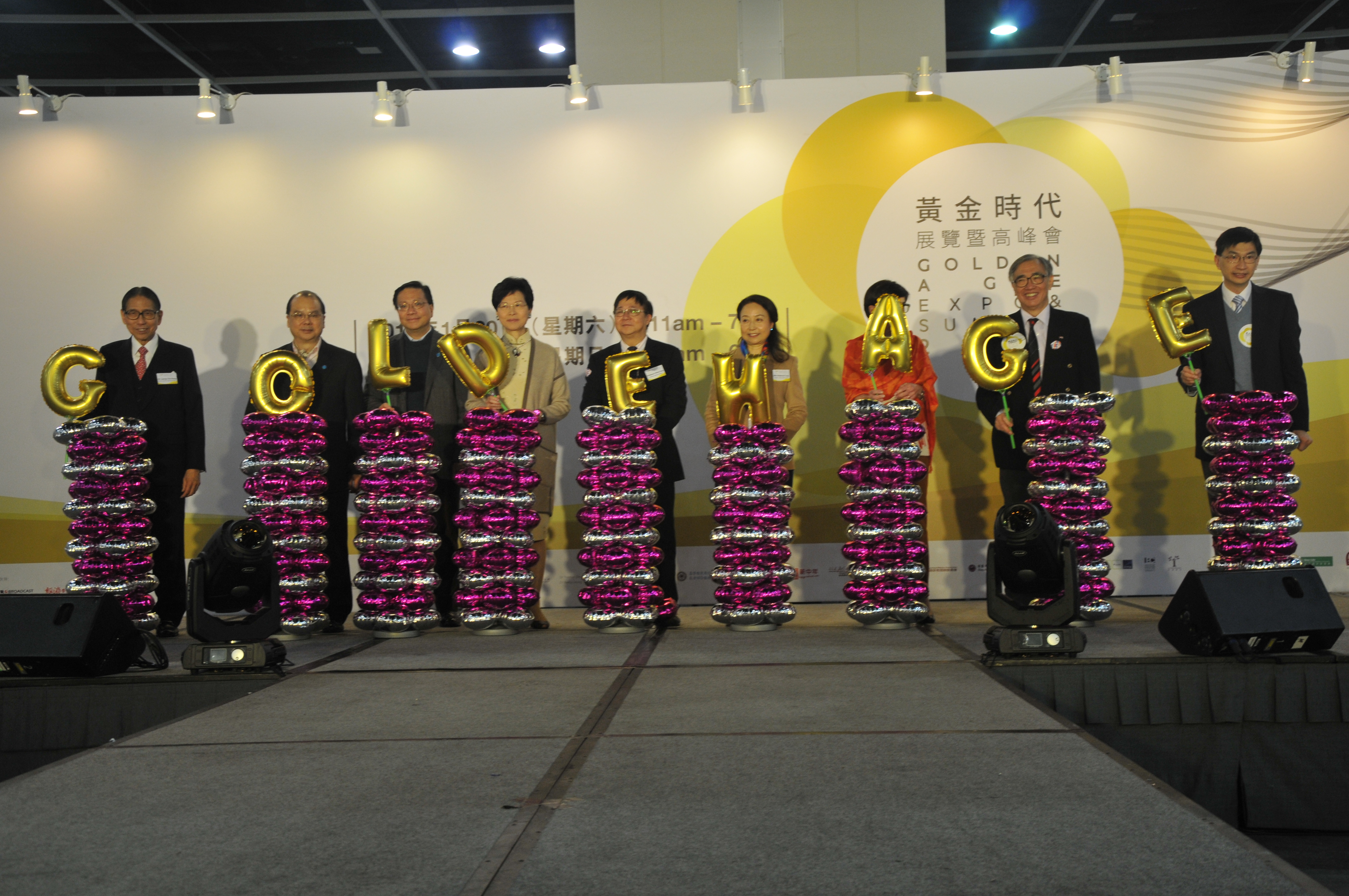 Organized by Golden Age Foundation, the "Golden Age Expo and Summit" has been successfully held from 30th to 31st January 2016 at the Hong Kong Convention & Exhibition Centre. This was the first large-scale event in Hong Kong for the Golden Age population (i.e. people aged 45 and above, retirees and seniors), to encourage and support them to live a productive and healthy life. Besides showcasing quality products and services from Japan, Korea, Taiwan, Europe and Hong Kong, the Expo & Summit was also an interactive platform for participants to experience and learn about the innovative ways of building Hong Kong into a 'Smart Aging City'. Over 5,850 people visited the two-day event.
Speaking at the Opening Ceremony as the Guest of Honor, the Chief Secretary for Administration, Mrs. Carrie Lam commended the Golden Age Foundation for organizing such a timely event and successfully put its vision into action. "With wise application of innovation and technology, our senior citizens can better connect with the community and open up numerous opportunities in their new stage of life", said Carrie Lam. Other officiating guests include: The Secretary for Labour & Welfare – Mr. Matthew Cheung, The Secretary for Transport & Housing – Mr. Anthony Cheung, The Former Chairman of Elderly Commission - Dr. Leong Che-hung, The Chairman of Elderly Commission - Professor Alfred Chan, The Secretary General of International Federation on Ageing - Dr Jane Barratt, The President of Wofoo Social Enterprises – Dr Joseph Lee, Chief Executive of Hong Kong Council of Social Service - Mr. Chua Hoi-wai, The Chairman and Founder of Golden Age Foundation – Mrs. Rebecca Yung. Over 500 retired and present government officials, leaders from businesses, NGOs, social enterprises and education institutions attended the opening ceremony.
Mrs. Rebecca Yung, Founder & Chair of the Foundation, stated that aging is a natural social process and global phenomenon. It presents both challenges and opportunities. Apart from empowering the Golden Age population, the Foundation also aims at developing the Golden Age Economy through cross-sector collaboration between the government, business, civic, academic and research sectors. The popular application of scientific and technological discoveries will enable a wide spectrum of businesses to develop innovative products and services to meet the vast needs of the growing Golden Age population, who has become a major economic and social driving force.
Image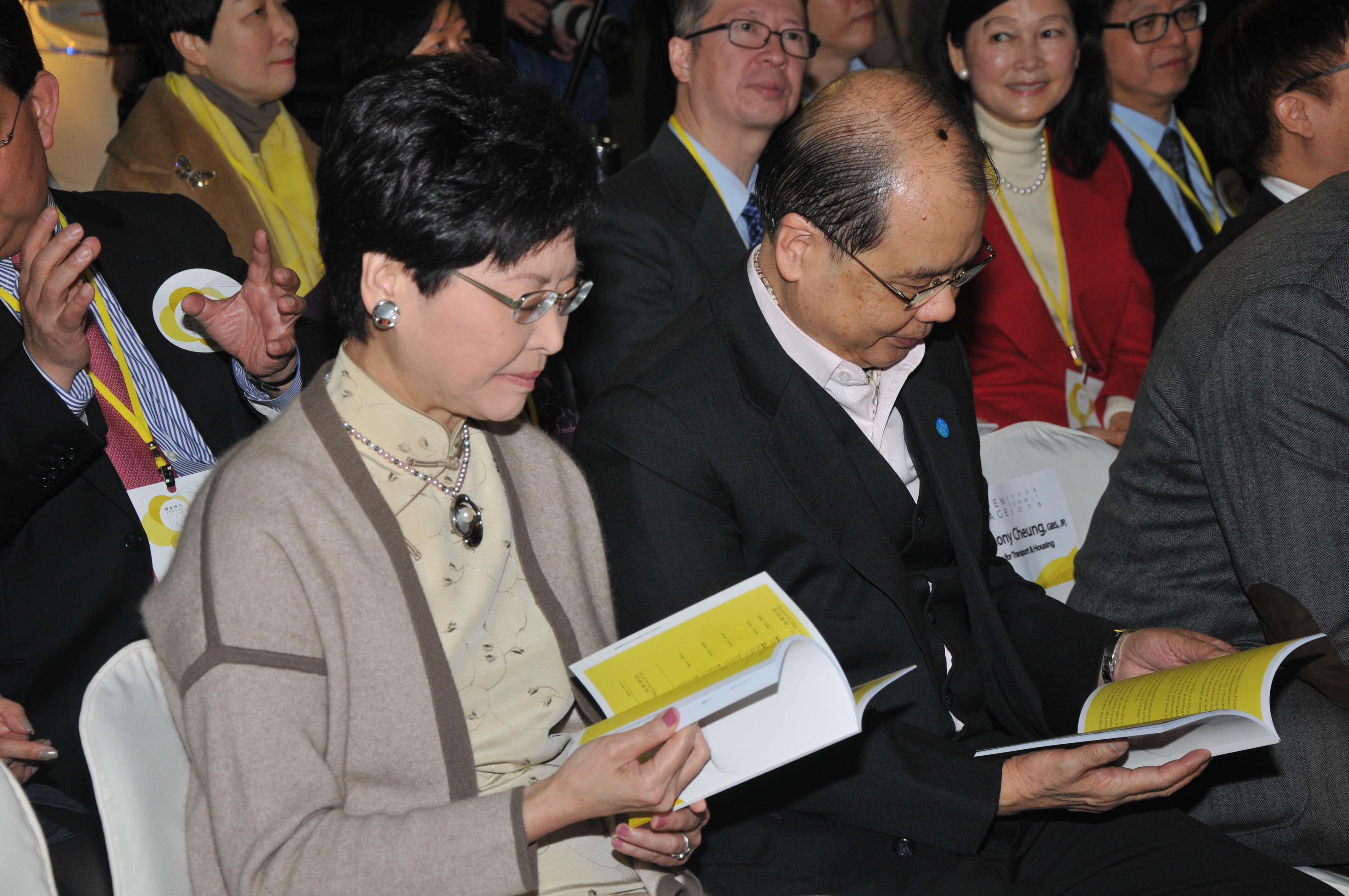 Image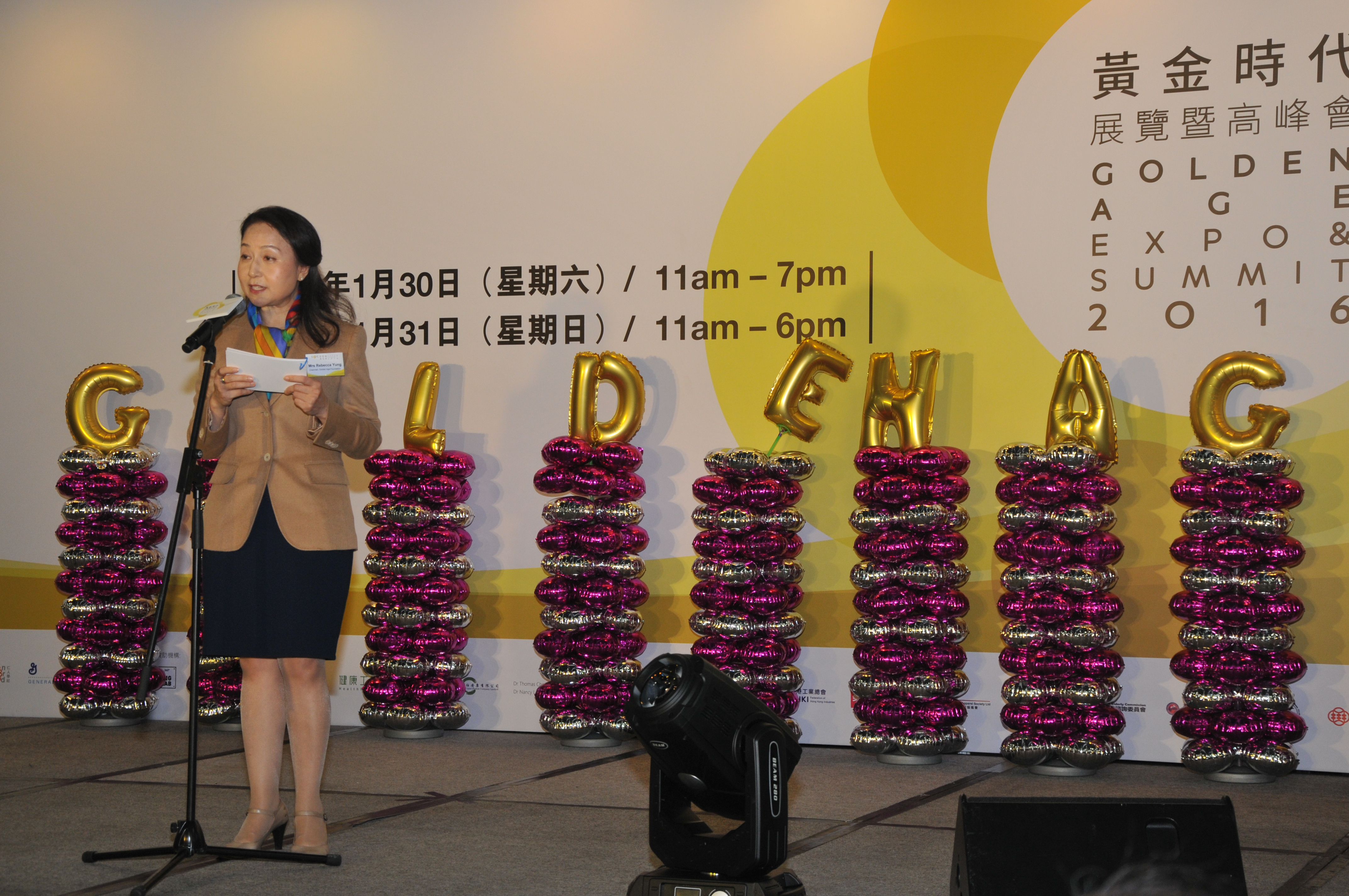 ---
Most anticipated and diversified Expo
The Expo showcased the newest technology, latest products and services, as well as a full range of related information, providing a fresh and unique experience to participants. Various kinds of displays from Europe, the U.S., Japan, Taiwan and local enterprises include:
- Smart technological products which are developed by young talents for the pension industry, for example, WiFi camera that improves elderly home safety; robotic hand that accelerates rehabilitation and other robotic technologies; multifunctional B-Free chair and mobile healthcare sensor;
Health care products and services, for instance, products for elderly cognitive assessment and improvement, and saliva-based glucose monitor;
Smart home design, iHome and other specially designed daily necessities to present how intelligent technology enhances home safety & living quality of the elderly;
Trendy fashion, functional fabrics that provides fall detection, moisturizing, antibacterial and GPS tracking functions;
Psychological support including counselling, assessment & report
Chinese & Western medical and health care services;
Retirement planning & wealth management
Travel & leisure activities
Health food
Cultural and educational services.
Image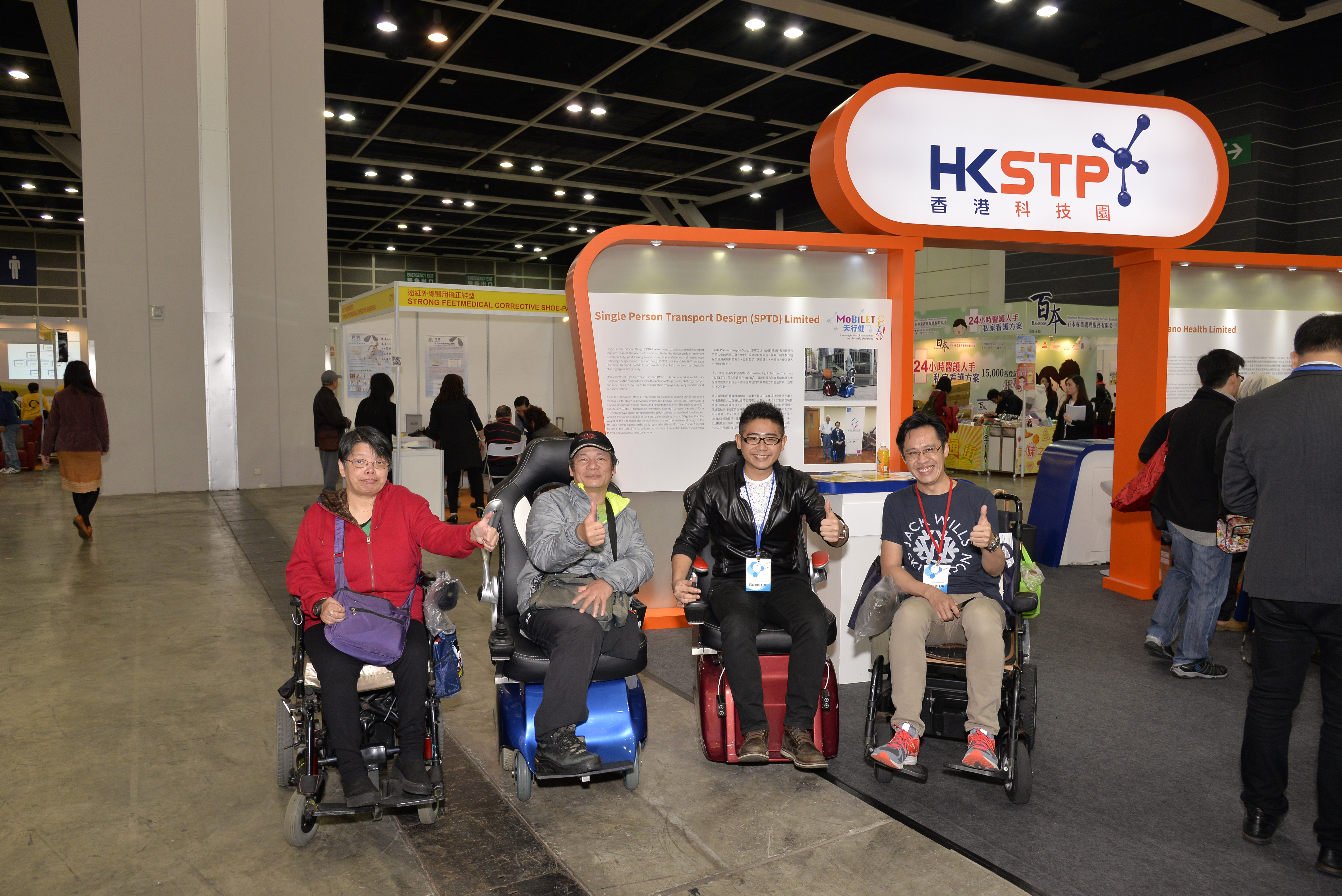 Image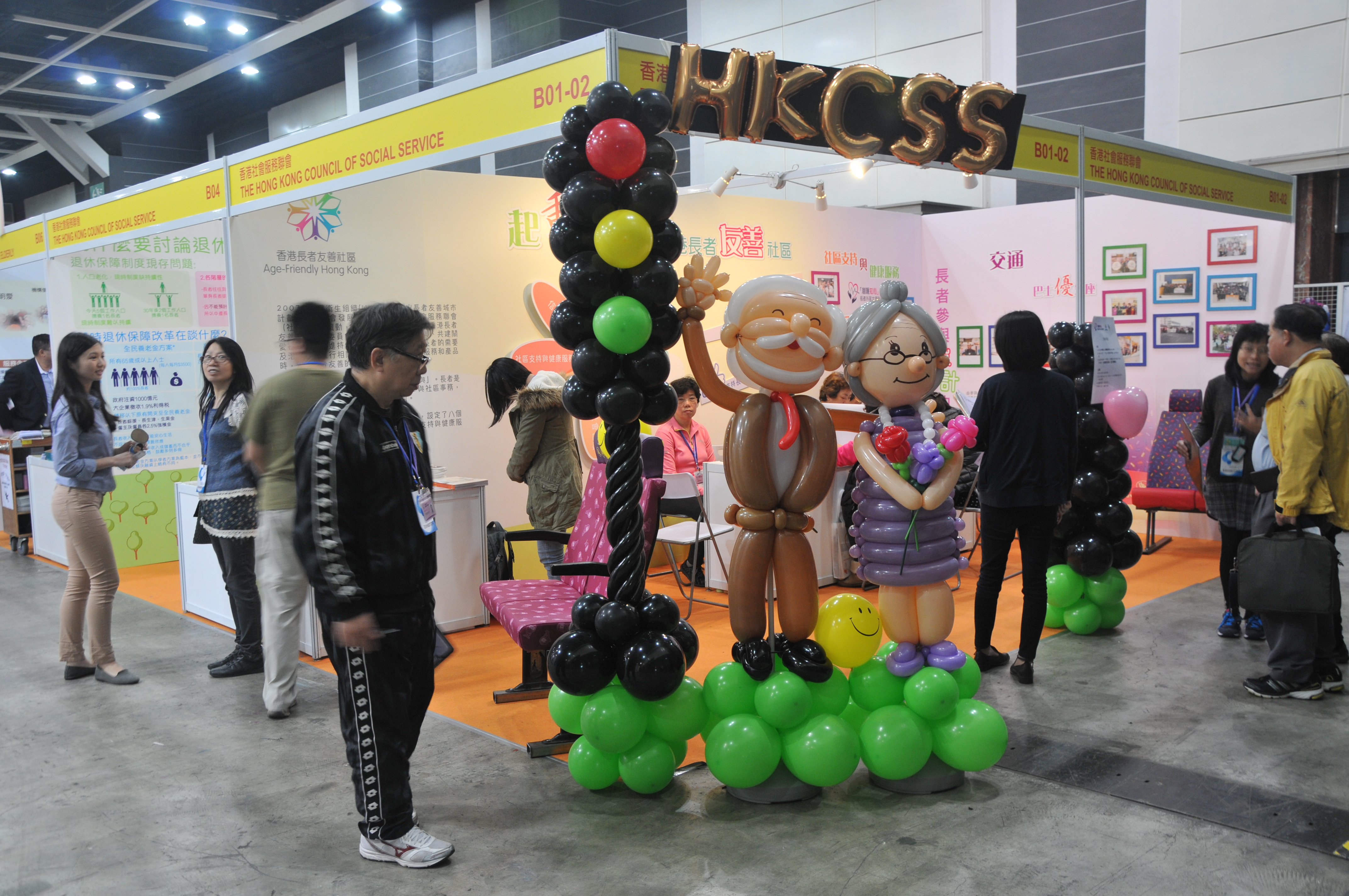 Image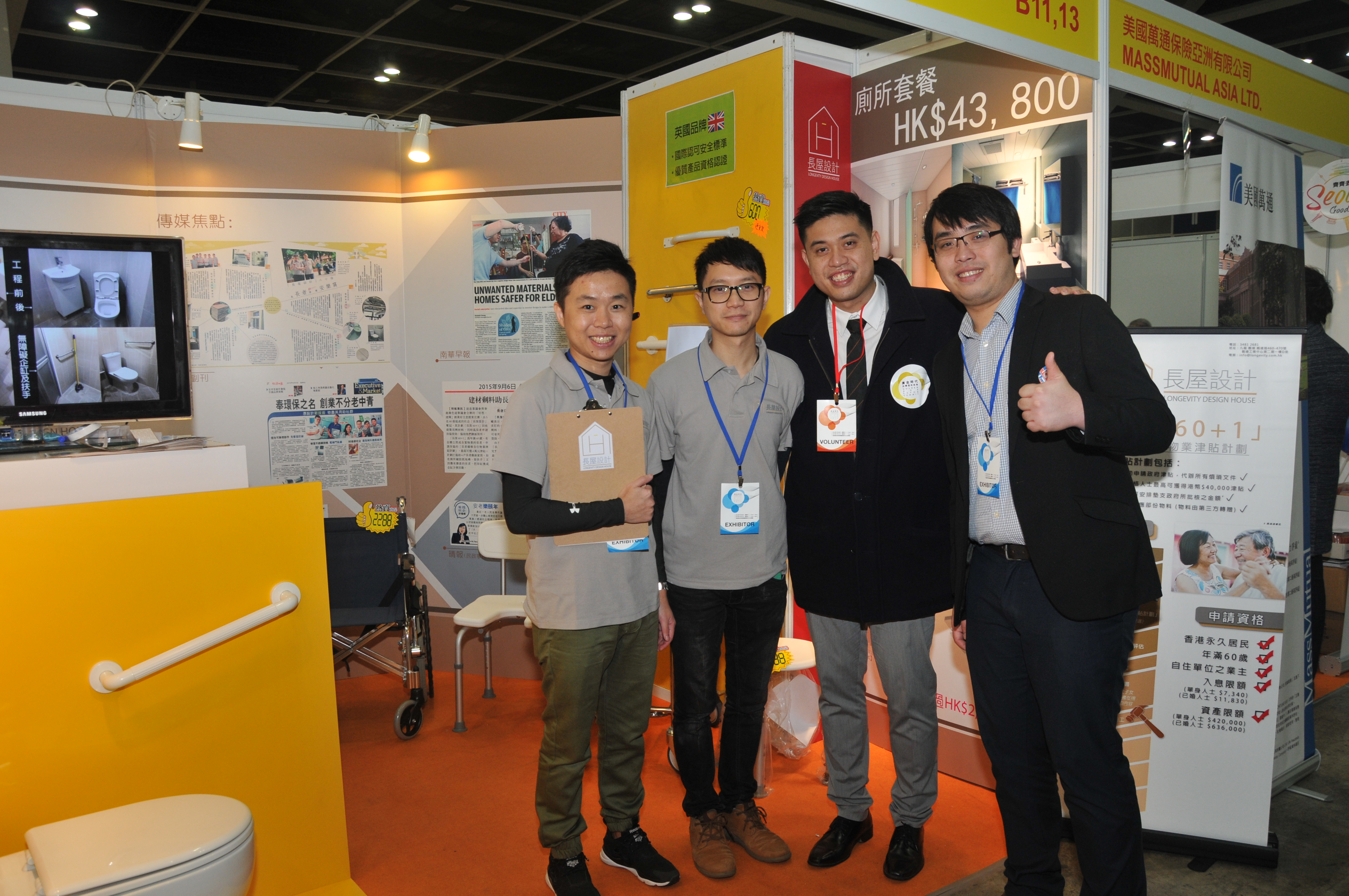 Image
Image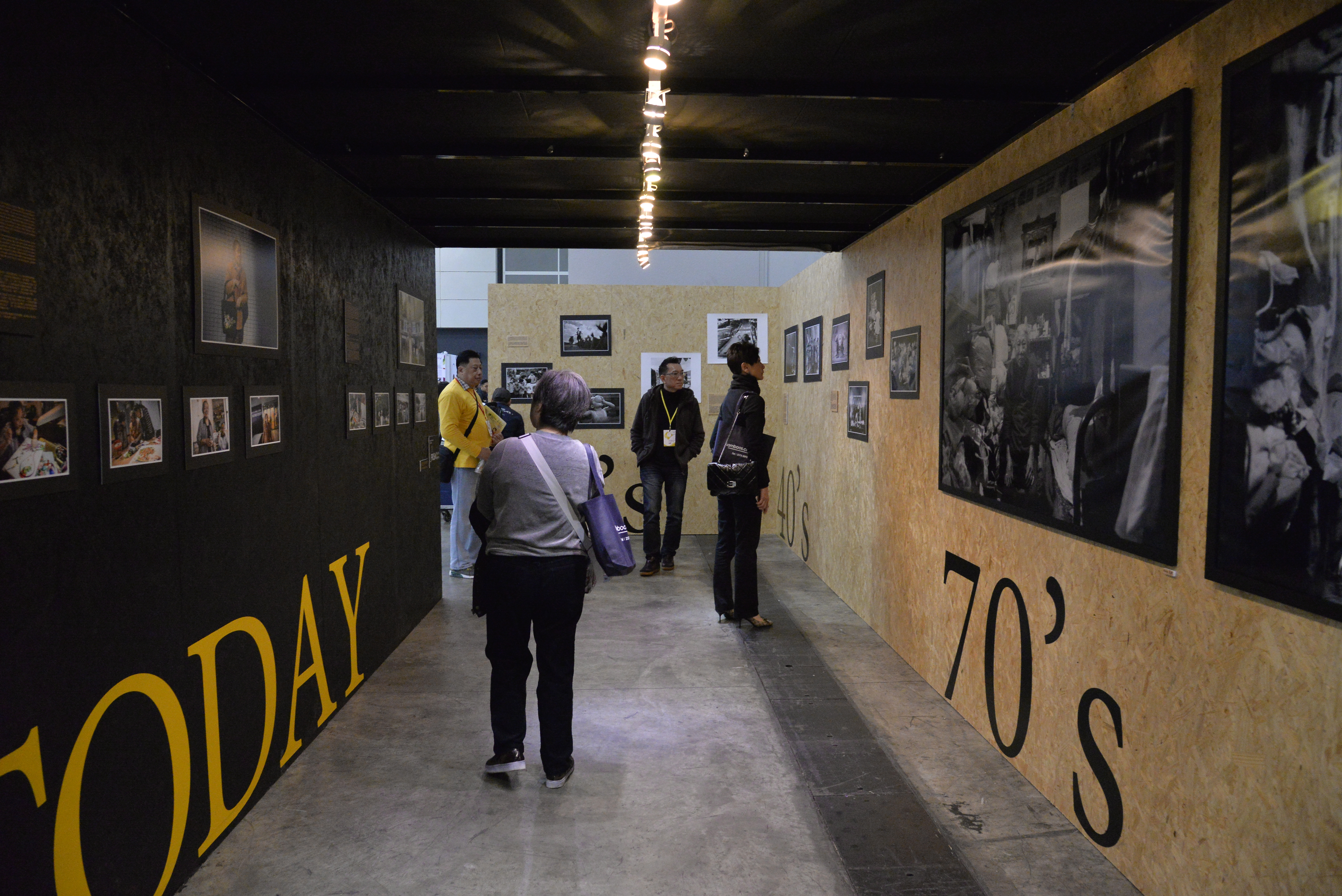 ---
Summit: "Co-creating a Smart Aging City"
The theme of the Summit was "Co-creating a Smart Aging City". The Keynote Speaker, Dr Jane Barratt, provided audience of the Summit with a new narrative that brings out the intrinsic capabilities of older adults. Healthy ageing is the major pillar of the new concept. With suitable policies, renewed healthcare strategies and services in place as well as investment from the industry and civic sector, ageing will become a rich new opportunity for both individuals and societies.
Dr Joseph Lee, President of Wofoo Social Enterprises and Respondent to the Keynote Speech, echoed that if all sectors would come together with a heart to do good, in other words, with good shared value, we could co-create a space where the Golden Age population might thrive.
Renowned international and local speakers, including Prof. Hiroyuki Murata, from the Smart Ageing International Research Center, Tohoku University, Japan; Mr. Grame Prior, CEO of Prior Residential Health and Aged Care Organization from Australia, spoke on a variety of hot topics covering consumer behavior, best practice in elderly care, smart home design, etc. The Summit was full-house with delegates from the public, private and professional sectors from Hong Kong, China and other countries. Delegates found it a valuable forum to understand the international and local market needs, and to foster cooperation and networking.
Image
---
Cross Generational Participation
A multi-farious range of activities, including a cross-generational photo exhibition, spectacular fashion show, music and cultural performances, exercise demonstrations, and free health tests were held concurrently. Participants found the experience extremely fruitful and thought-provoking.
Image