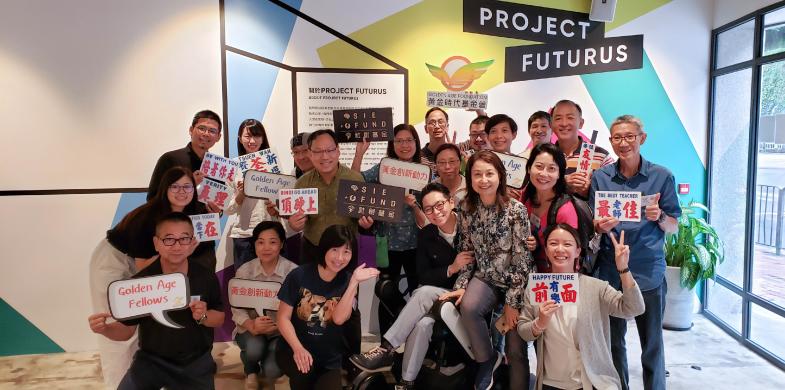 The "Golden Age Fellows" programme aims at nurturing Golden Agers to drive bottom-up innovation and positive social change. Golden Agers are mostly baby boomers who are well educated and have years of work and life experience. They have made Hong Kong to what it is today through years of hard work. With their wealth of experience, Golden Agers can become effective levers for social change and for smart ageing. The programme aims at igniting their passions and inspiring them to develop innovative ideas.
---
Image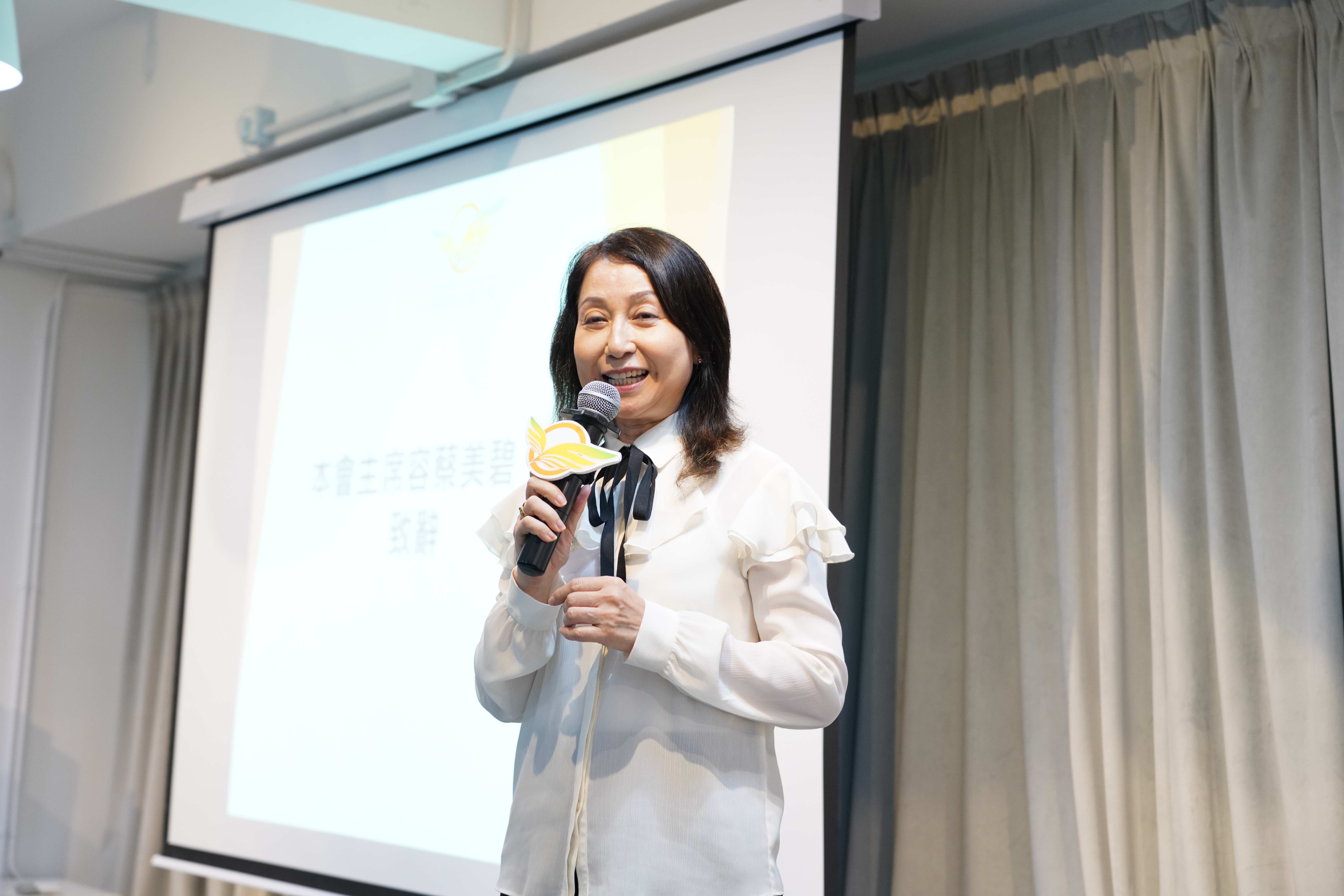 Rebecca, Founder and Chair of our Foundation, said that a panel of judges selected 10 passionate participants from the pool of applicants to join the programme. They will undergo a 2-month training which includes talks, experiential learning, visits, reflections, capacity and resource building, etc. The programme aims at igniting their passion and turning innovative ideas into feasible plans and actions. As motivated pioneers, they will also be able to influence their peers with their passion, dedication, and innovative initiatives step by step and build a community of change makers in the long run.
Dr Lam Ching-choi, Chairman of the Elderly Commission, stated that Golden Agers are better educated, in good health and have years of work and life experiences. As people live healthier and longer, they represent a pool of untapped resource.
Mrs Helen Kan, Director and Alternate Chief Executive Officer of China CITIC Bank International said that businesses have to cater to the needs of Golden Agers. It is the Bank's second year to support our Foundation. It will conduct a session on FinTech for the Golden Age Fellows.
Fellows were very focused and positive during the training. They raised questions, exchanged opinions, brainstorm ideas. The possible solutions they have cover housing, medical care, health issues, technology, cross-generation interaction, tourism and environmental friendly issues. With solid professional knowledge as well as years of experiences and personal networks, they build preliminary ideas on solid foundations.
Innovation doesn't mean developing something which is totally different from the existing ones. A good understanding of the societal problems and innate social needs are equally important. This is exactly what distinguishes Golden Agers from young people. The Fellows, with their rich social experiences, are better positioned to garner support and organize effective teams to implement their future projects.
We subsequently conducted a survey amongst our Fellows; they were extremely satisfied with the programme, and would recommend it to other Golden Agers. Our Fellows strongly agreed that the programme was inspirational: "inspired me to put innovative ideas into practice", "helped me reflect on the meaning of the second part of my life". The programme also helped them to build networks: "boosted my network and resources". Based on the survey results, we conclude that our programme's impact fully reflects our objective: to inspire and nurture Golden Agers to become change-makers in our community.
"Golden Agers" are a hugely under-utilized social resource. They have more time and ability to be self-actualized, re-learn and re-work, so as to make the second half of their lives more significant. Golden Age Fellows Programme empowers these Golden Agers and trains them as a new force of the society.
---
Golden Age Follows 2017
Image
Alumni of the Golden Age Follows have made encouraging achievements, including
Patricia of the 1st cohort who understood the needs of the ageing society through this project. She applied what she has learnt and turned her idea into action by forming the CoCreative Partners Limited with like-minded friends. This is an innovative service platform that assists Golden Agers to realise their dreams, contribute to the society and enhance the quality of their lives.
Also from the 1st cohort, Jane pursued her personal interest in farming after her retirement. Through the capacity-building program of the Golden Age Fellows, she learnt about various social issues and methods in developing community projects. In addition, she has known people from the social innovation circle. The training has inspired her to turn the idea of producing environmentally- friendly enzyme into a feasible community project. She has received preliminary funding in testing this project.
---
Golden Age Follows

2018
Image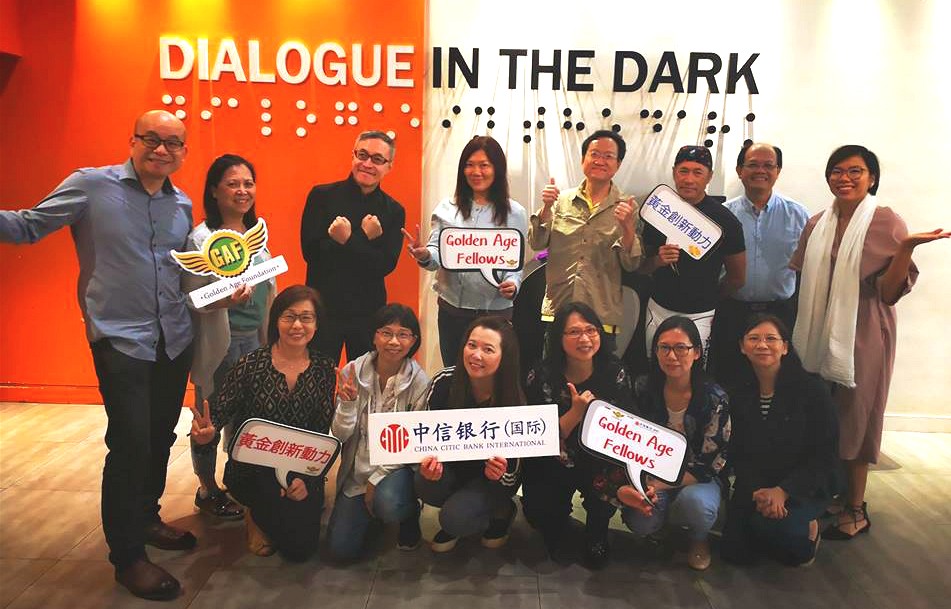 15 fellows will join a well-structured capacity-building programme spreading over two months. Through various activities, fellows will undergo a change-maker journey of self-discovery and social innovation. They will put forward solutions to different social issues and present their innovative ideas to a panel of judges. Fellows have joined the classes of Social Innovation, Social Inclusion, Social Technology, Smart Home, Poverty Alleviation etc.
Three Alumni of the 2nd cohort also got a lot of inspirations and establish networks in the social innovation field after the training. They became buddies eventually and form a team to turn their new ideas into feasible actions to solve social problems. After going through a lot of research, endless discussions and testing, they understood the needs of elderly suffering from dysphagia and difficulties that caregivers face. As a result, they formed a platform to promote "Puréed meals" for these people in need so that they may enjoy food and have more meal choice. They were the winner of the Jockey Club's 50+ competition.
---
Golden Age Follows 2019
Image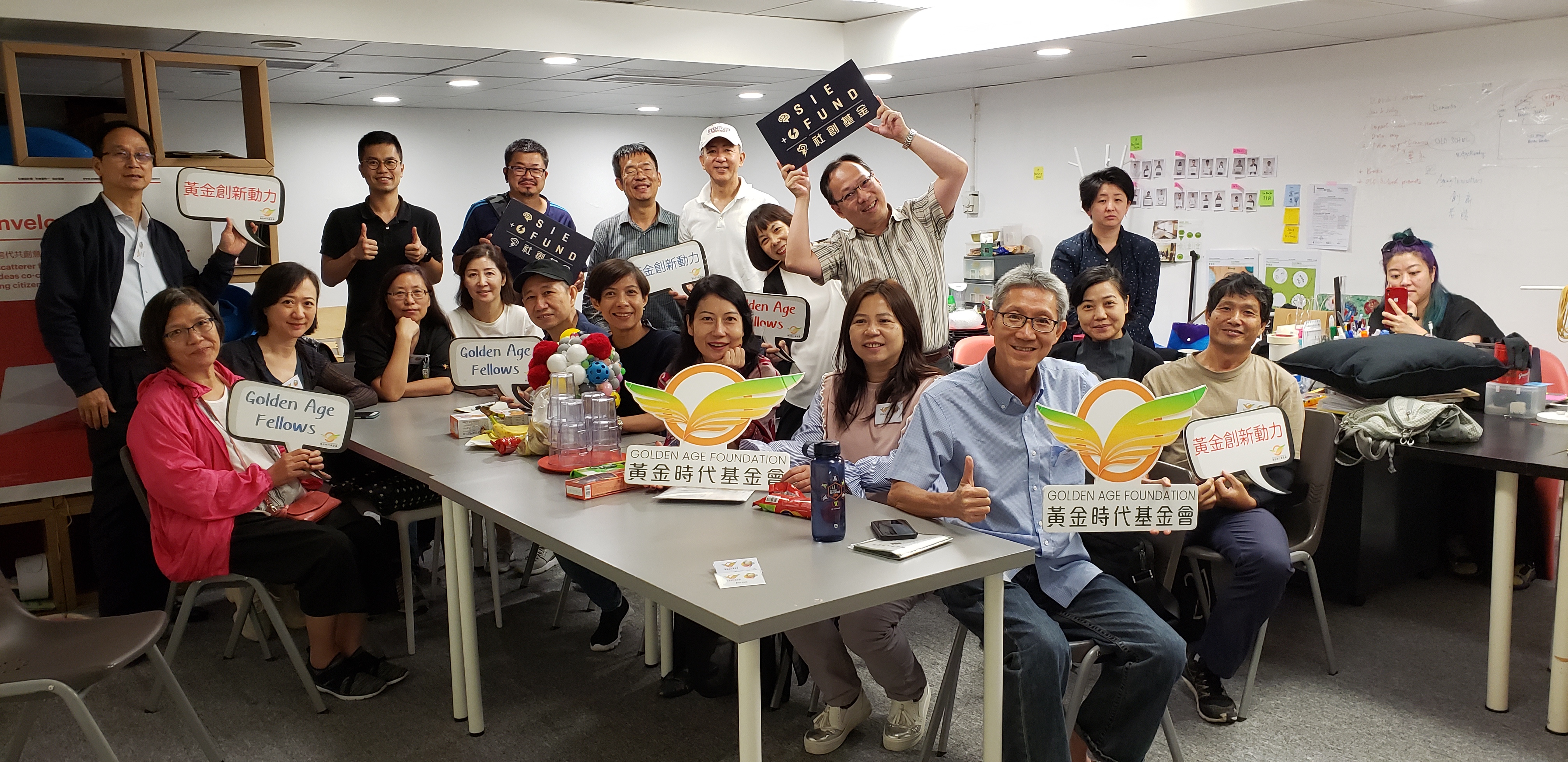 After a rigorous selection and interview process, the 2019 "Golden Age Fellows" programme selected 20 Fellows among the many applicants. These Fellows have worked in various industries for many years and have rich experience. They are attracted by the concept of "social innovation" and hope to actively learn new things, turn their ideals into practical actions and do meaningful things for the society, through this training program.
On 8 August, the 3rd Golden Age Fellows celebrated their graduation online! We were delighted to have Mrs Vera Waters and Professor MW Ho join us as ceremony guests to give their blessings.
---
Golden Age Follows 2020
Image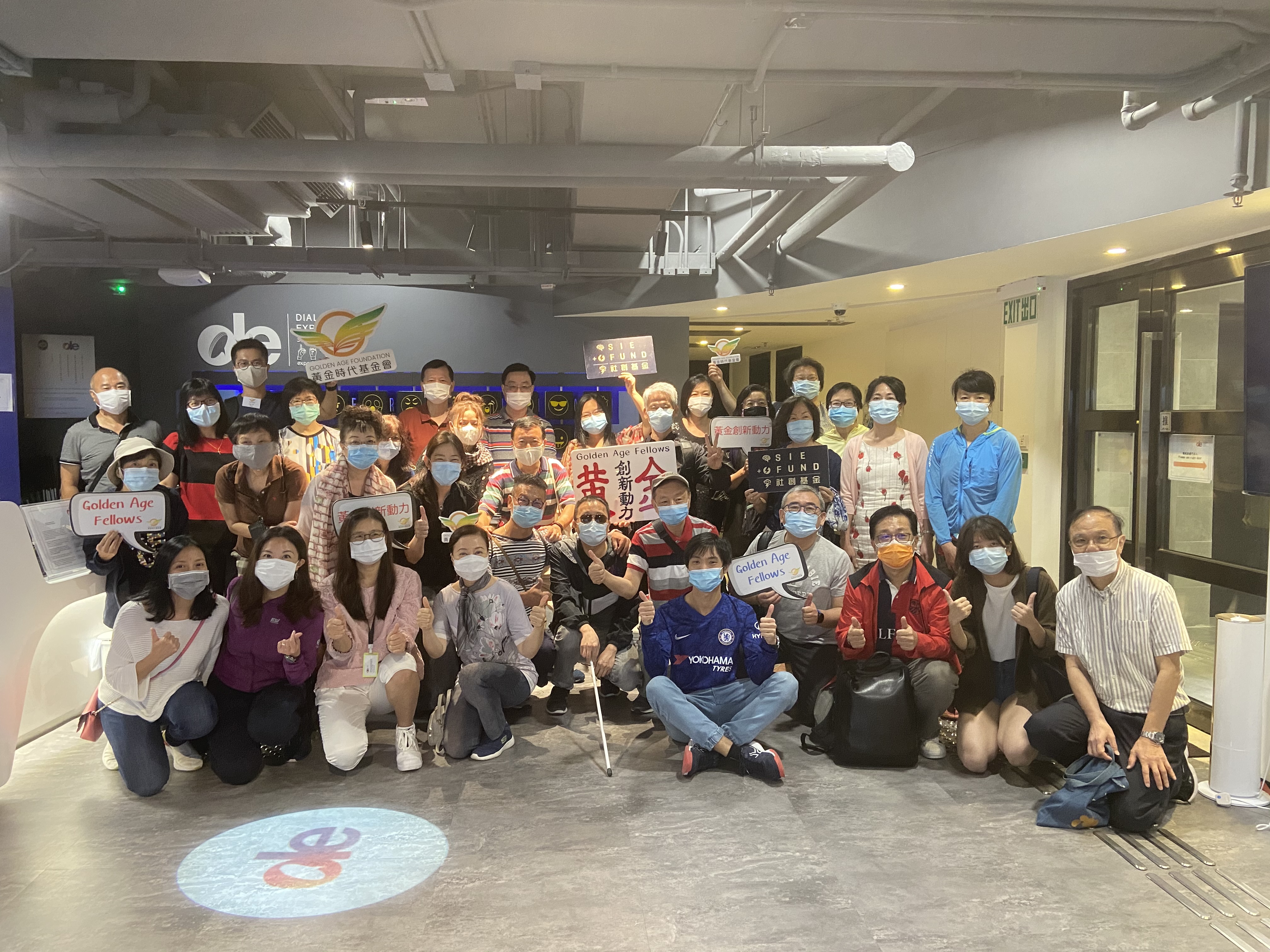 Participants for the 2020 edition were carefully chosen through a rigorous selection and interview process. They hail from a diverse range of professional backgrounds and experiences and are passionate about learning new skills and giving back to society.
Despite COVID-19 restrictions, classes are conducted interactively online to introduce innovative concepts and ideas as part of the participants' learning journey. Dr Jane Lee, Chairperson of the SIE Fund Task Force, officiating guest at the launch ceremony, accurately predicts that "The Golden Agers will become innovative leaders for Hong Kong." We are thrilled to have a new group of Golden Age Fellows driving positive change in our society!