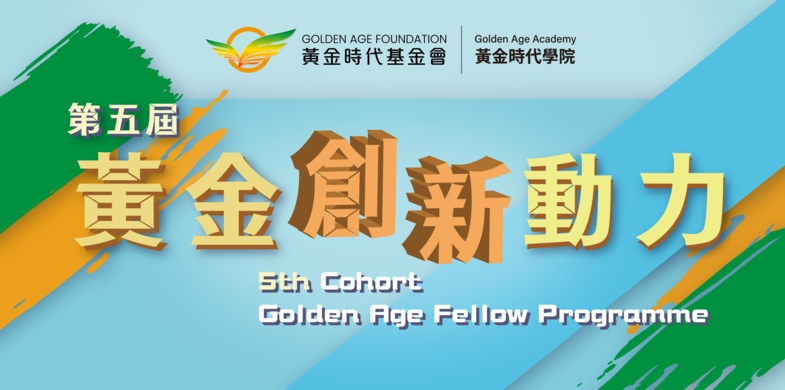 5th Cohort Golden Age Fellows Graduation Ceremony
Showcasing social innovative prototypes and idea boards
After two months of vigorous training, our Golden Age Fellows concluded the Programme on the 17th December 2022 at the "5th Cohort Golden Age Fellows Graduation Ceremony". 30 Golden Age Fellows were split into 8 teams and each team presented their project passionately in front of a judging panel. Our fellows demonstrated their accomplishments and walked us through their social innovative journey behind their inventions. First time in five years, young students were also recruited in the programme and the result of cross-generation training was super effective! The projects were filled with creativity, practicality, and social value; overall, the presentations were beautifully executed and all the ideas presented were dazzlingly attractive. The day was amazing!
Three corporate elites joined our judging panel as guest judges: Ms Shelley Li, Project Director, Strategic Planning Department, BOC Group Life Assurance Company Limited; Ms Dona Chan, Director of Sales - Government Corporate Market, China Mobile Hong Kong Co Ltd; and Mr Kelvin Chan, Assistant General Manager, Global Security, NEC Hong Kong Limited. Guest judges commented that all our Golden Age Fellows performed extraordinarily well and remarked that some ideas could even rival inventors at a professional level! 
Winning Team:
Gold Medal:A² — Active Ageing
The winning project advocates healthy exercising as it promotes Golden Agers aged 50+ in motivating elderlies aged 70+ to participate in cross-generational body strengthening activities.
Image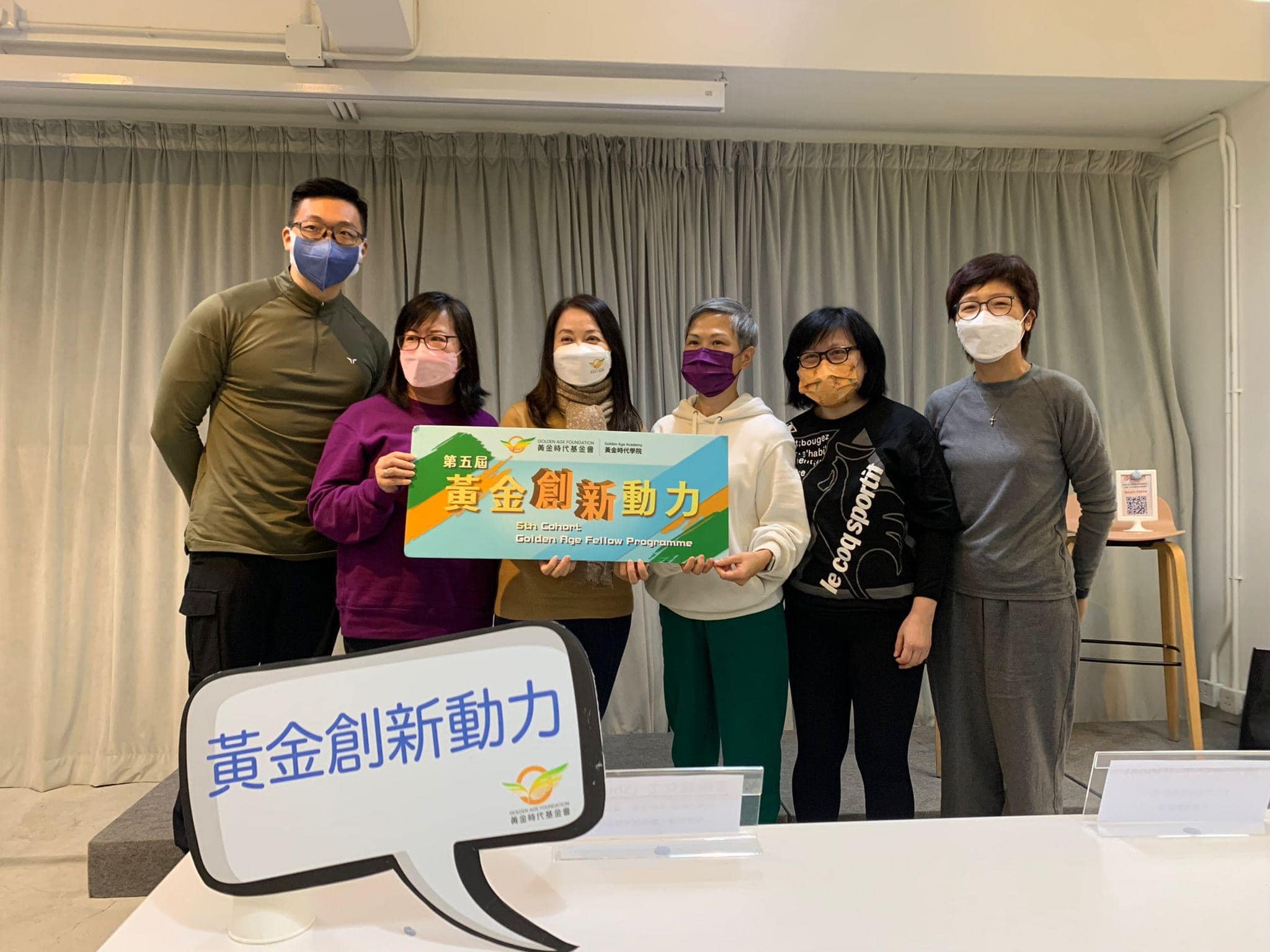 Silver Medal:YOLO — Young Old Learning Online
The project plans to create a virtual learning community for people aged 50 and above, providing an online learning platform for them to teach or learn anytime, anywhere.
Image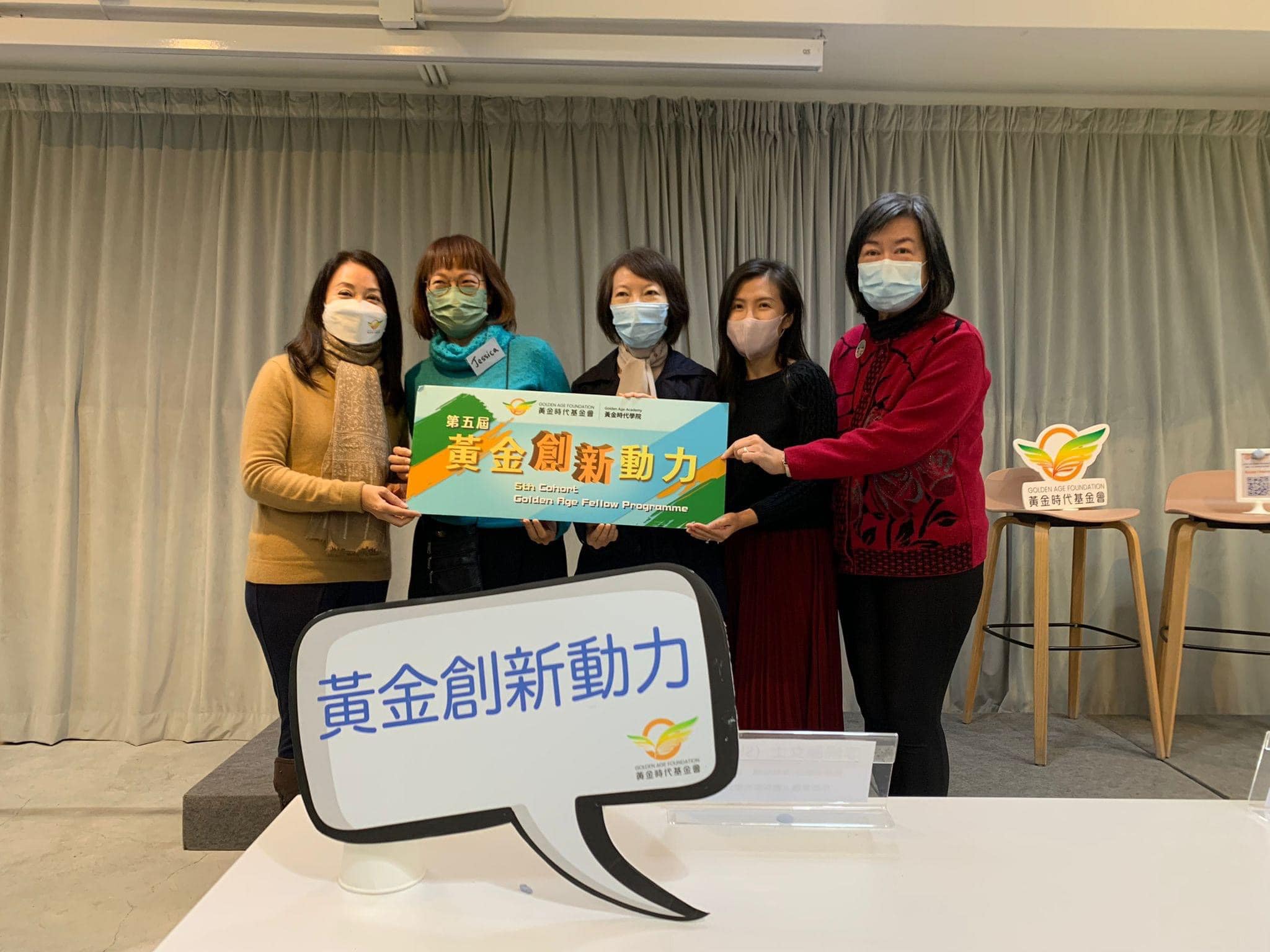 Bronze Medal:中文無限FUN
Aimed at non-native Chinese speakers, the project aspires to provide a platform for them to learn Chinese reading and writing in a simple way. Additionally, assisting them in integrating into the community and helping them find employment.
Image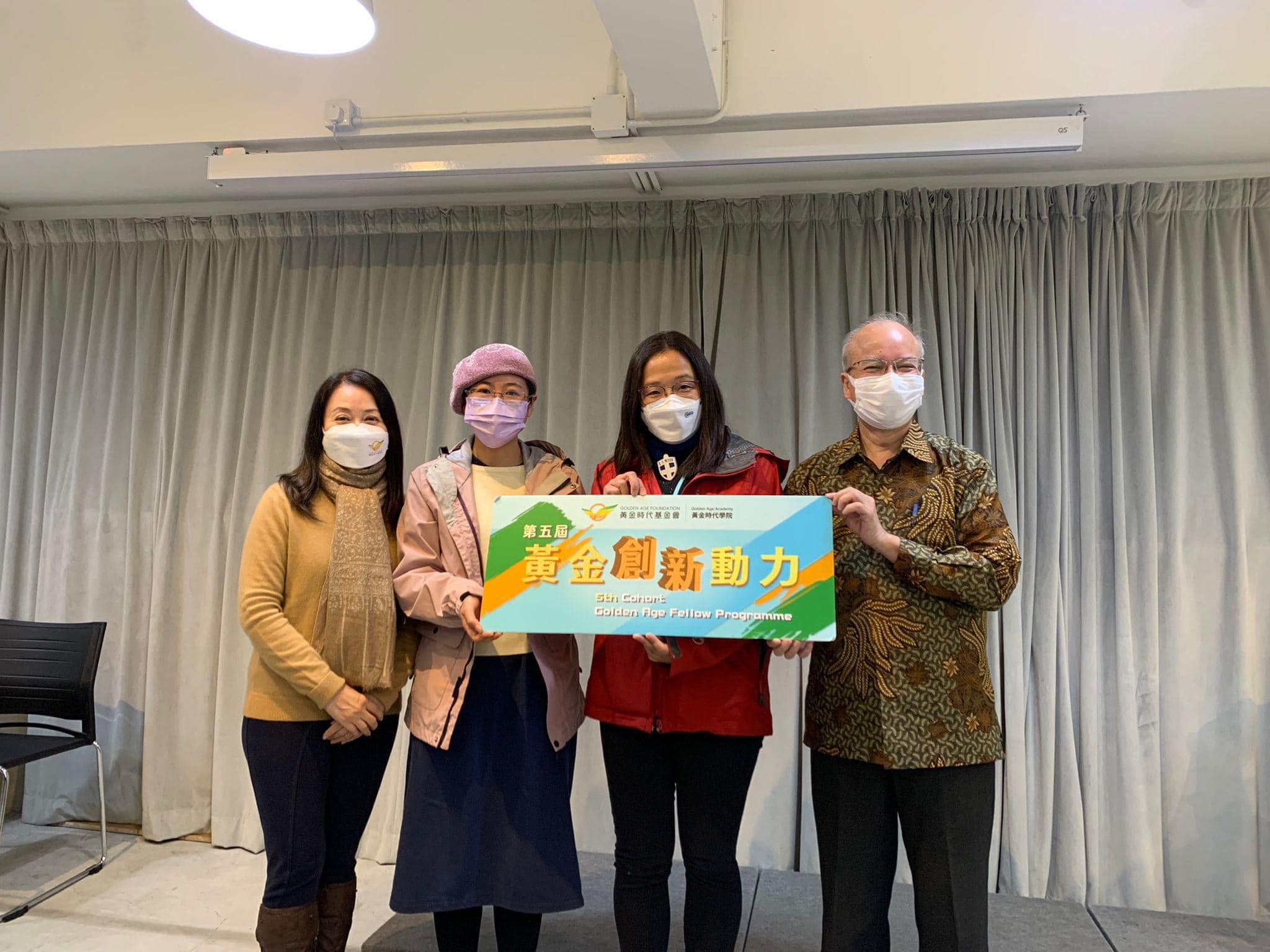 Innovation starts with us.
Dream. Create. Inspire.
After graduating the 5th Cohort Golden Age Fellows Programme, Golden Age Foundation wishes all graduates a never-ending enthusiasm for social innovation. May their hard work serves as a positive driving force in contributing to the social-innovative movement!
Programme Highlights:
Image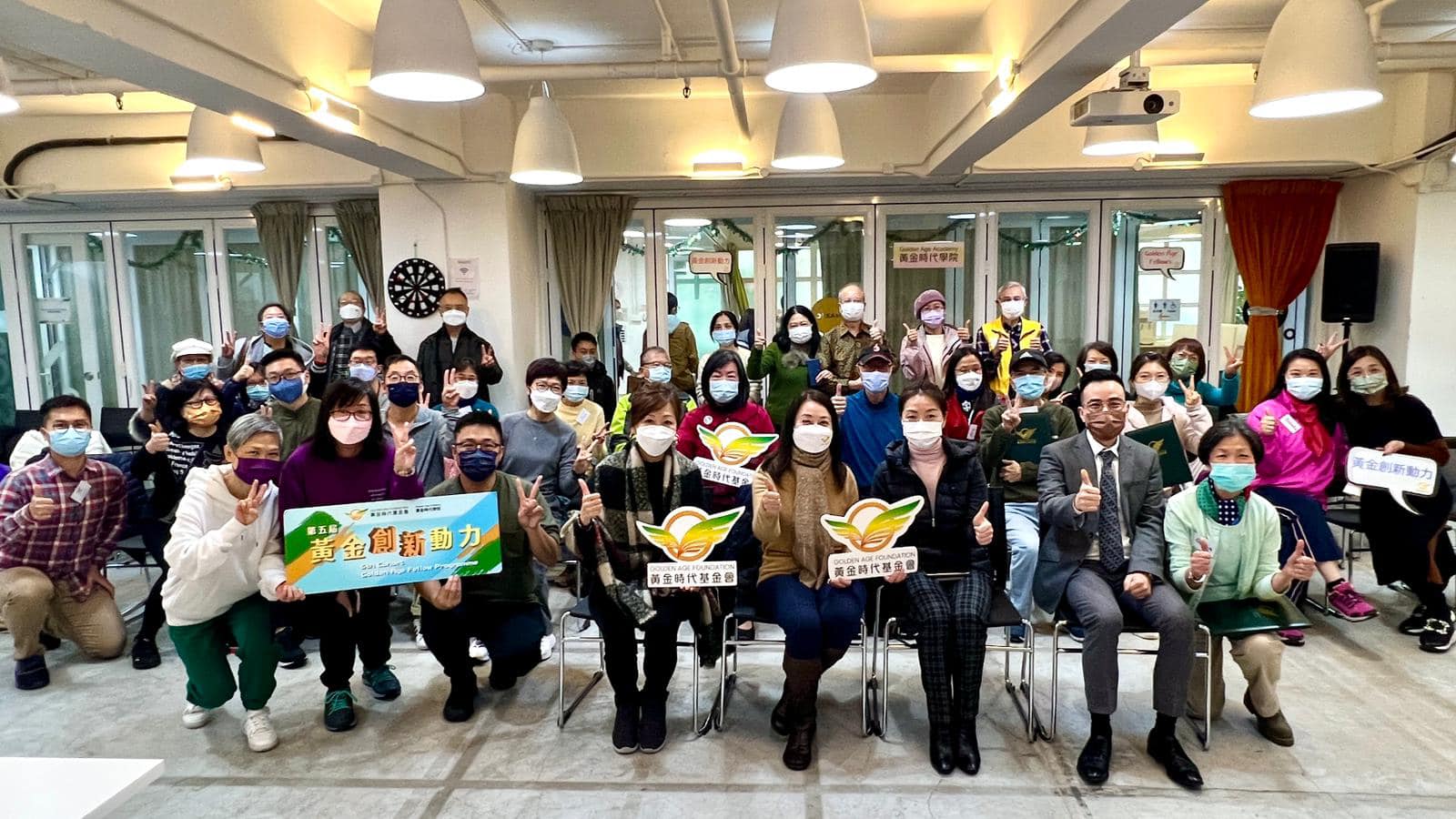 Image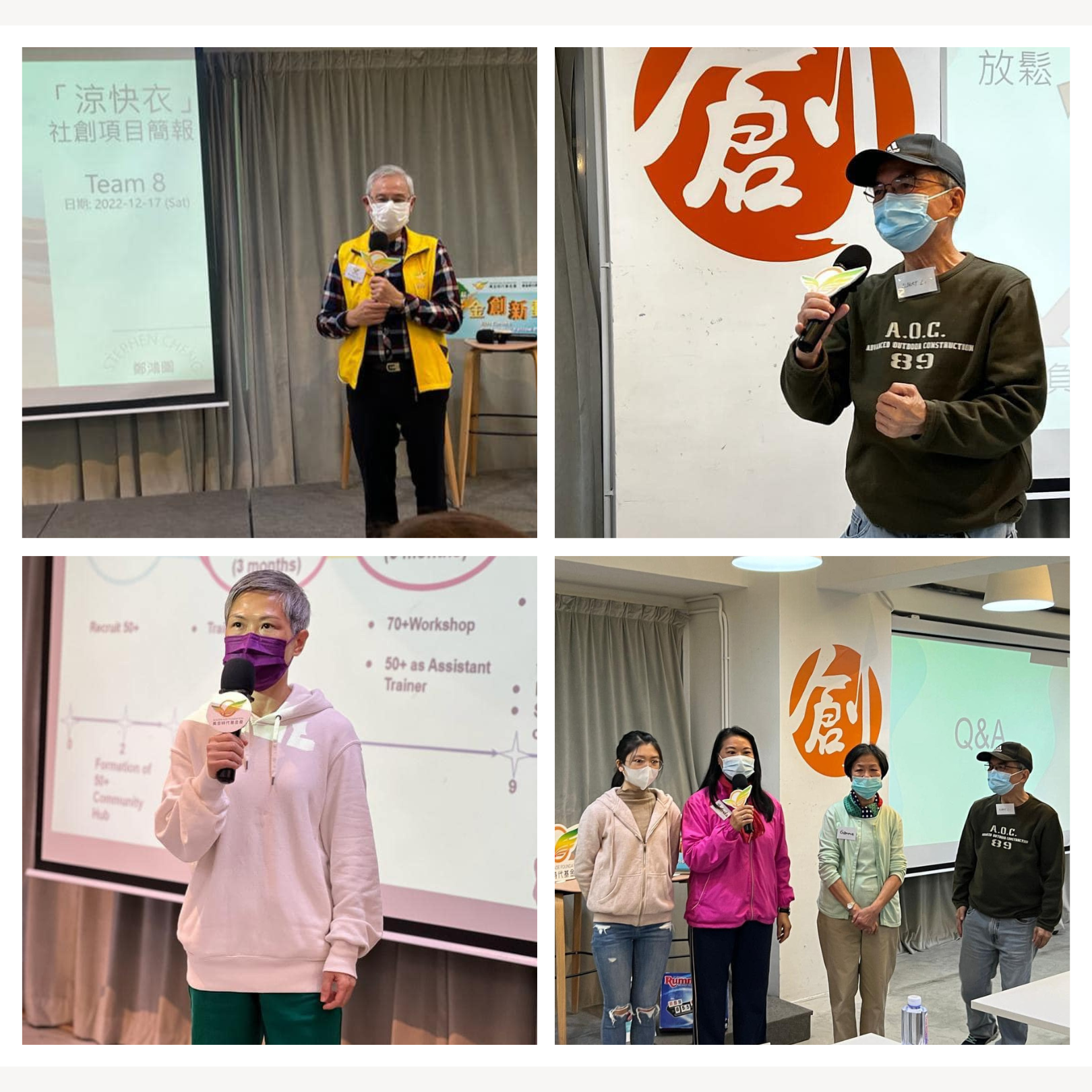 Image