5th Cohort Golden Age Fellows Programme
Golden Age Fellows Recruitment Become a new driving force to change our community with innovative thinking The 5th Golden Age Fellows programme will gather a new intergenerational coh...
Golden Age Care Anti-pandemic Support Programme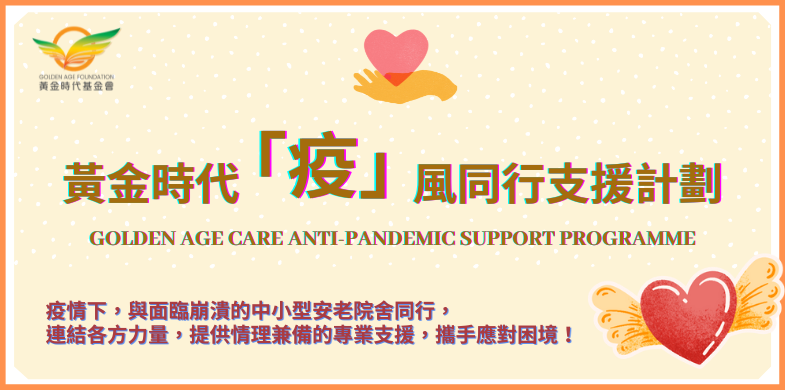 Golden Age Care Anti-pandemic Support Program is an emergency assistance plan in response to the current Covid-19 crisis. It aims to help small and medium-sized elderly homes that are facing collapse to get through the current predicament.
Spark Innovation Festival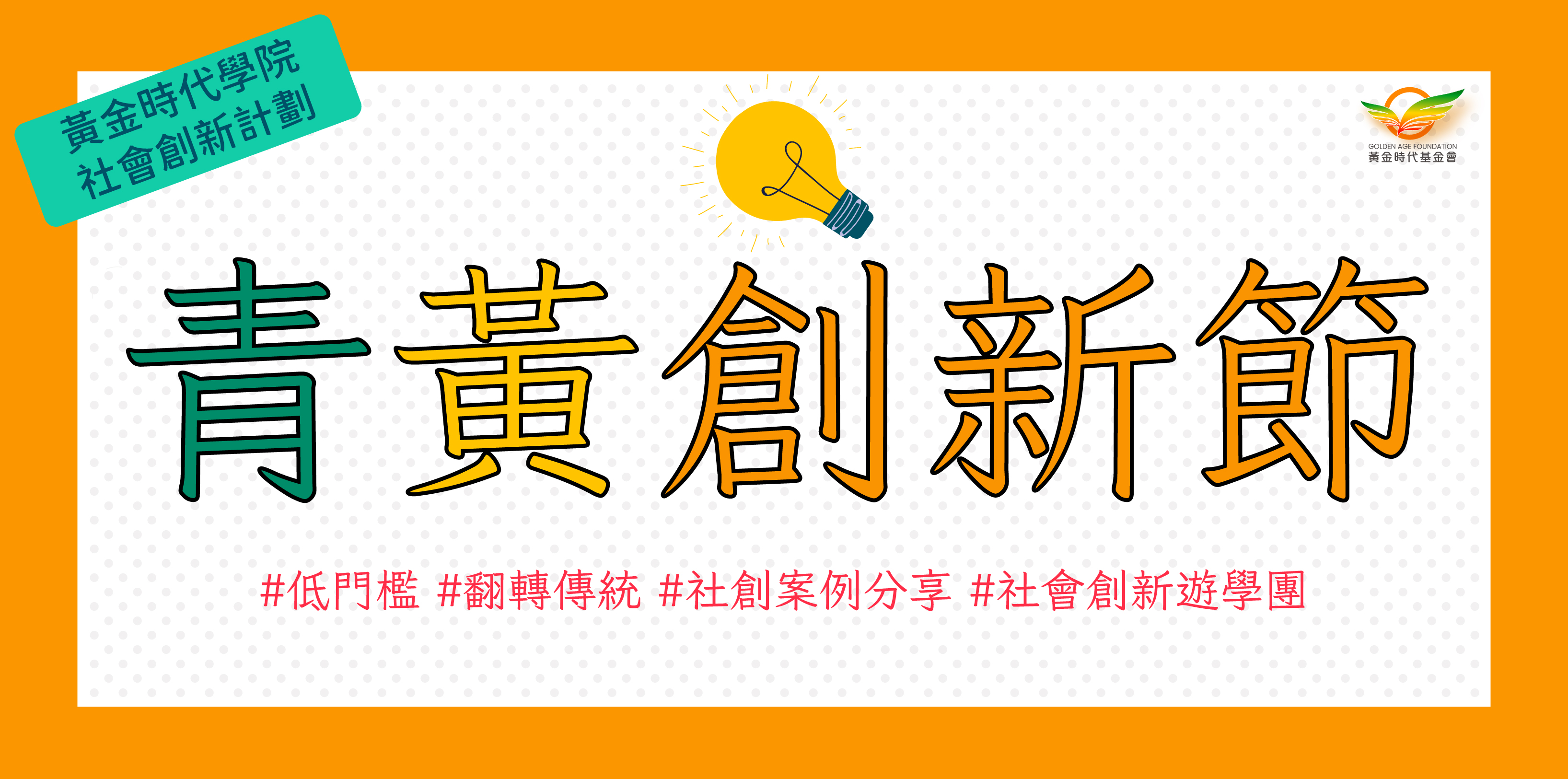 Launched in 2022, Spark Innovation Festival is the first public education project led by youths and golden agers. Through the festival, participants will experience the best of both generations – the rich life experience and extensive network of the golden age population and the endless creativity of young people – and learn to collaborate and innovate new solutions for a better future.
Pit Stop Programme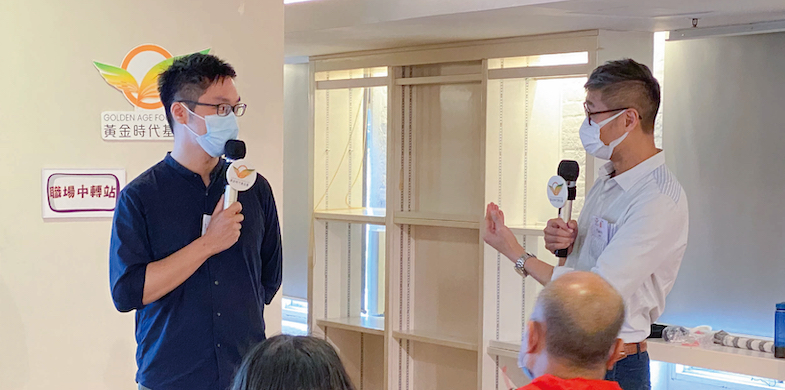 Launched in 2021, the Pit Stop Program helps golden agers who have lost their jobs during the pandemic transition into new career paths. The programme provides emotional support and training to help participants better position themselves in the job market.
Go Green Wan Chai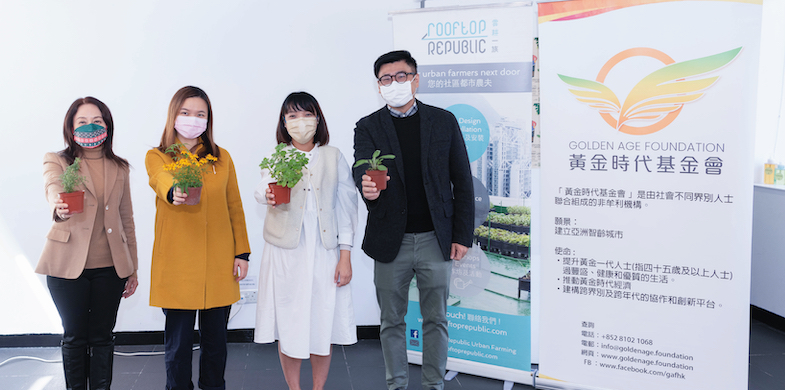 Go Green Wan Chai promotes green living culture among the golden age community in Wan Chai district. The programme offers educational talks and workshops on environmental issues and encourages participants to shift to a sustainable lifestyle.
Golden Age Fellows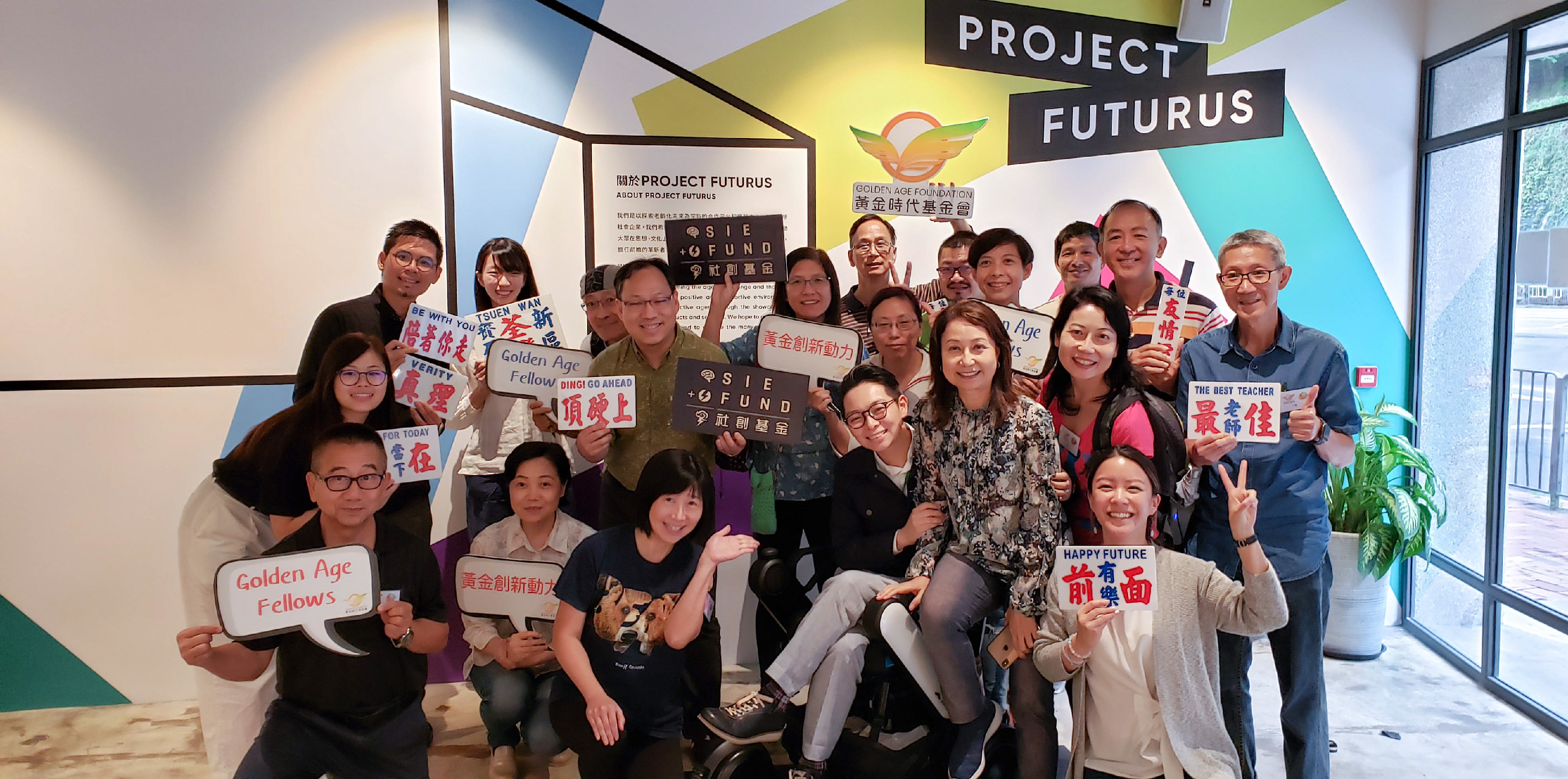 Golden Age Fellows is a three-month capacity-building programme for golden agers to discover new passion and ideas that benefit society. The programme focuses on exploring social innovation, and prepares and empowers participants to become the next changemakers.
New Community Initiative ‧ Golden Age Fellows @Central Market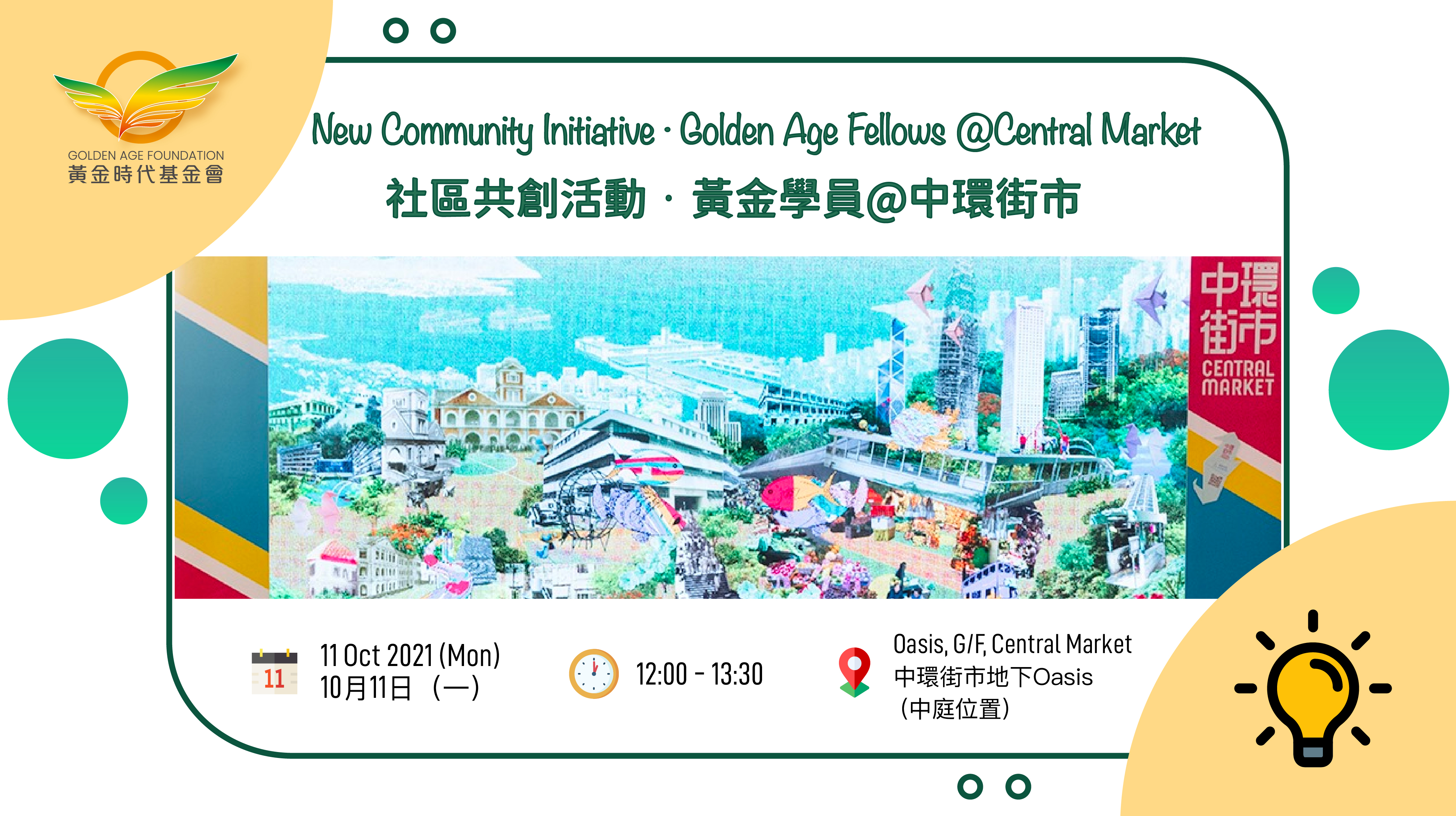 City life is tense and stressful. Spare a 15-minute break and discover new meaning and value in life. Through a series of 15-minute experiential sessions, participate in new social innovation projects developed by our Golden Age Fellows to explore sports, health, community engagement, cross-generation inclusion and more topics specially curated for the golden age community.
ESG x Green Living Online Workshop Series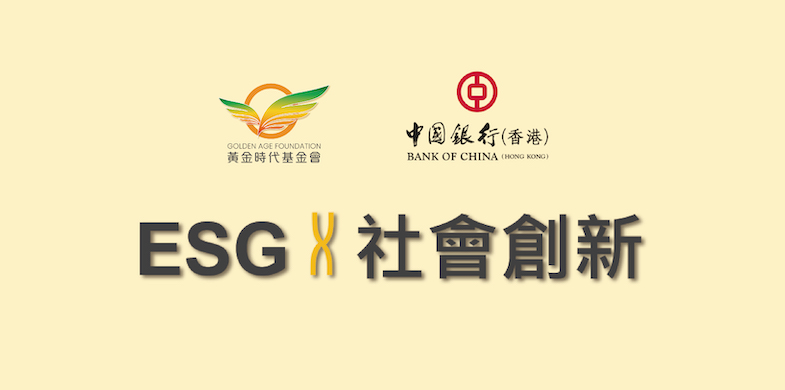 The ESG x Green Living Online Workshop Series is specially curated to promote Environmental, Social, Governance (ESG) among corporate organisations and explores topics related to climate change, social diversity and more.
The Golden Age – Climate Change and Conservation Ambassador Programme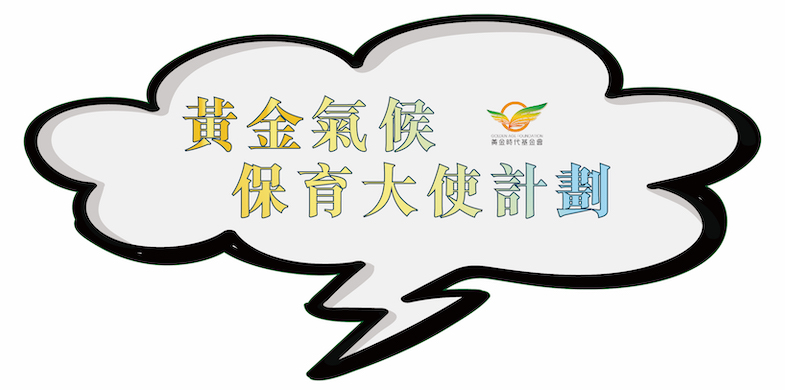 The Golden Age – Climate Change and Conservation Ambassador Programme educates golden agers about climate change and conservation issues and helps participants to share their knowledge through community activities and workshops to raise public awareness.
Smart Ageing Innovation Lab "Happy Living"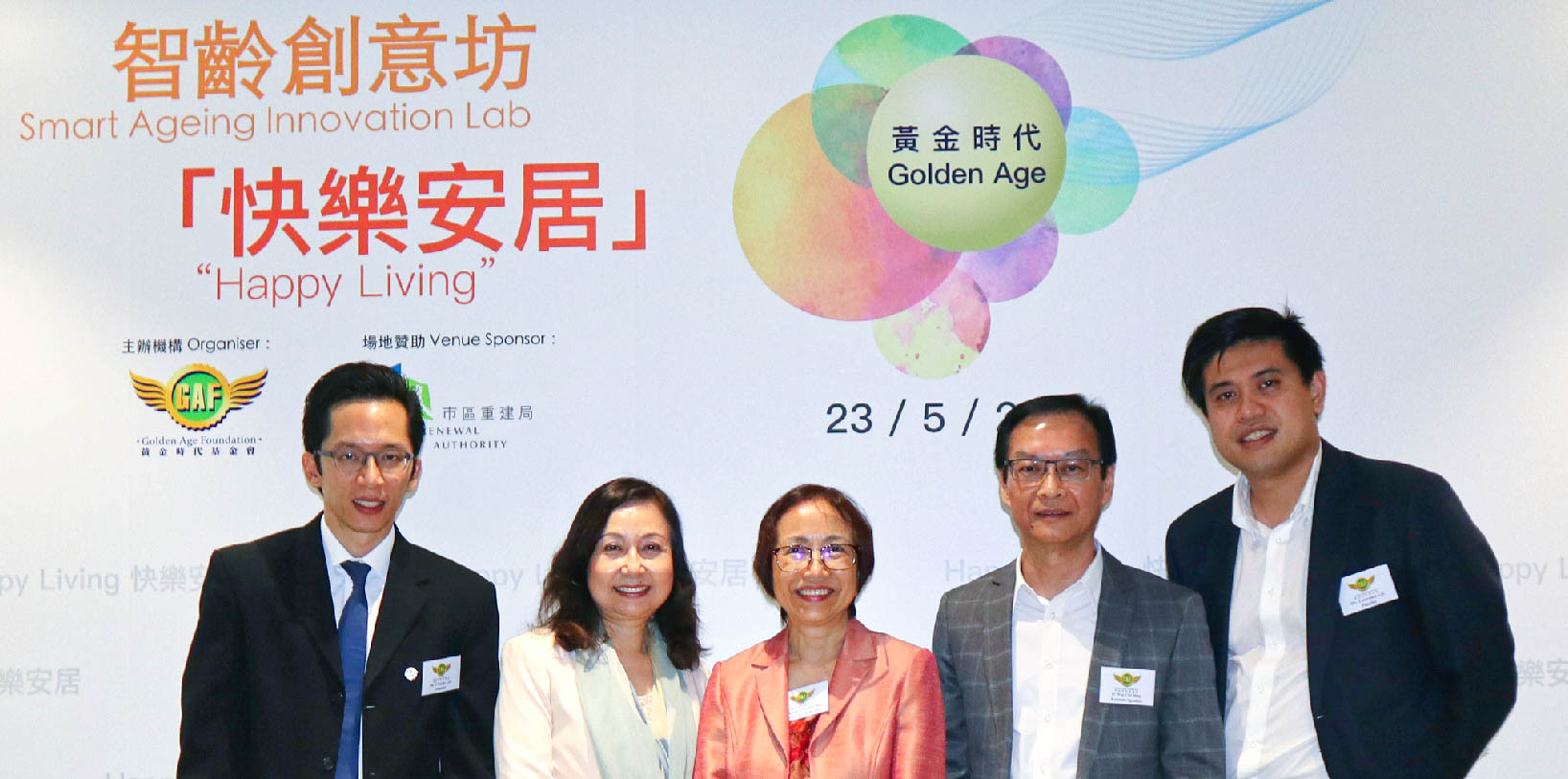 Smart Ageing Innovation Lab "Happy Living" explores new ways to help the golden age community increase their happiness
Lunar Calendar Spring Members' Event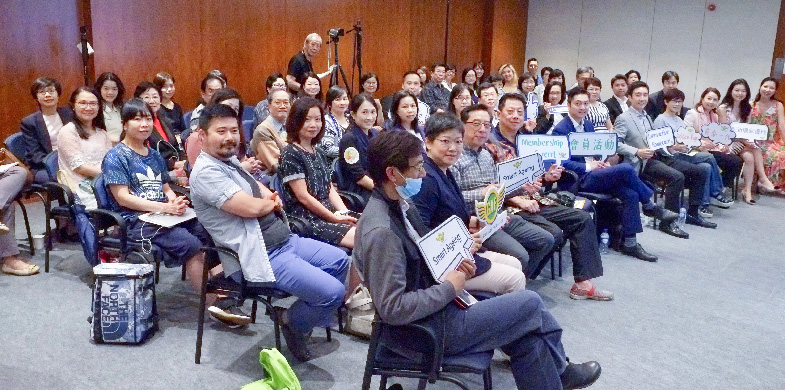 The Lunar Calendar Spring Members' Event 2017 offers networking opportunities for GAF members and leading professionals in the ageing industry.
Golden Age Thai Boxing Classes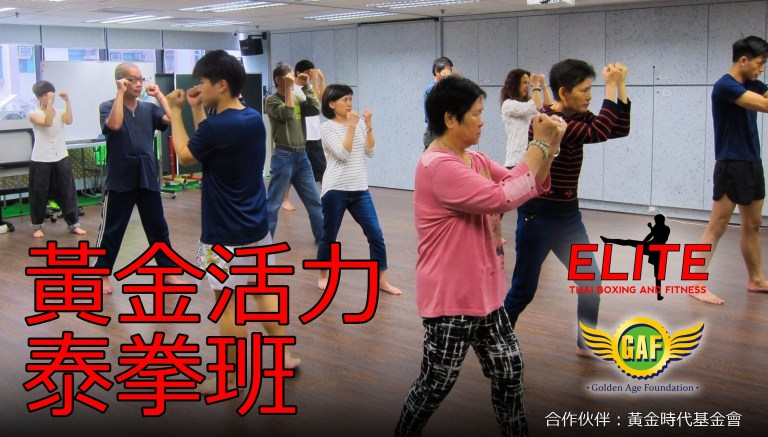 The fun-filled Golden Age Thai Boxing Classes encourage golden agers to stay physically and mentally active. Jointly organised with Elite Thai Boxing, the classes help participants avoid age-related injuries by developing muscular strength and mental resilience through sweat and laughter.
Golden Age Docent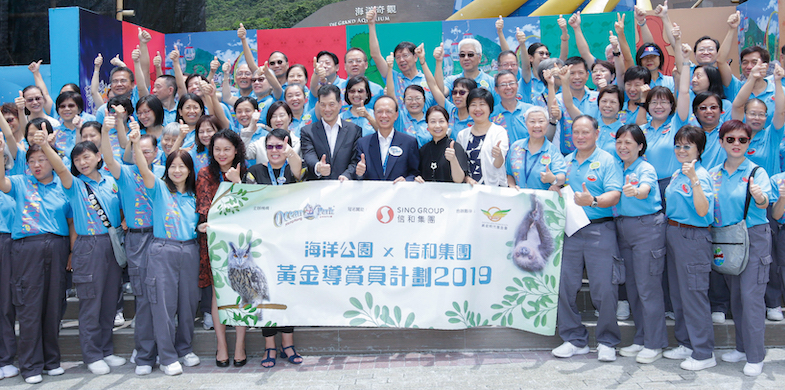 Jointly organised with Ocean Park, the Golden Age Docent Volunteer Programme encourages golden agers to give back to society through volunteerism. Through the programme, participants learn to lead tours and help raise public awareness on wildlife ecology and conservation.
End-Of-Life Care Legislative Proposals on Advance Directives and Dying in Place Consultation Symposium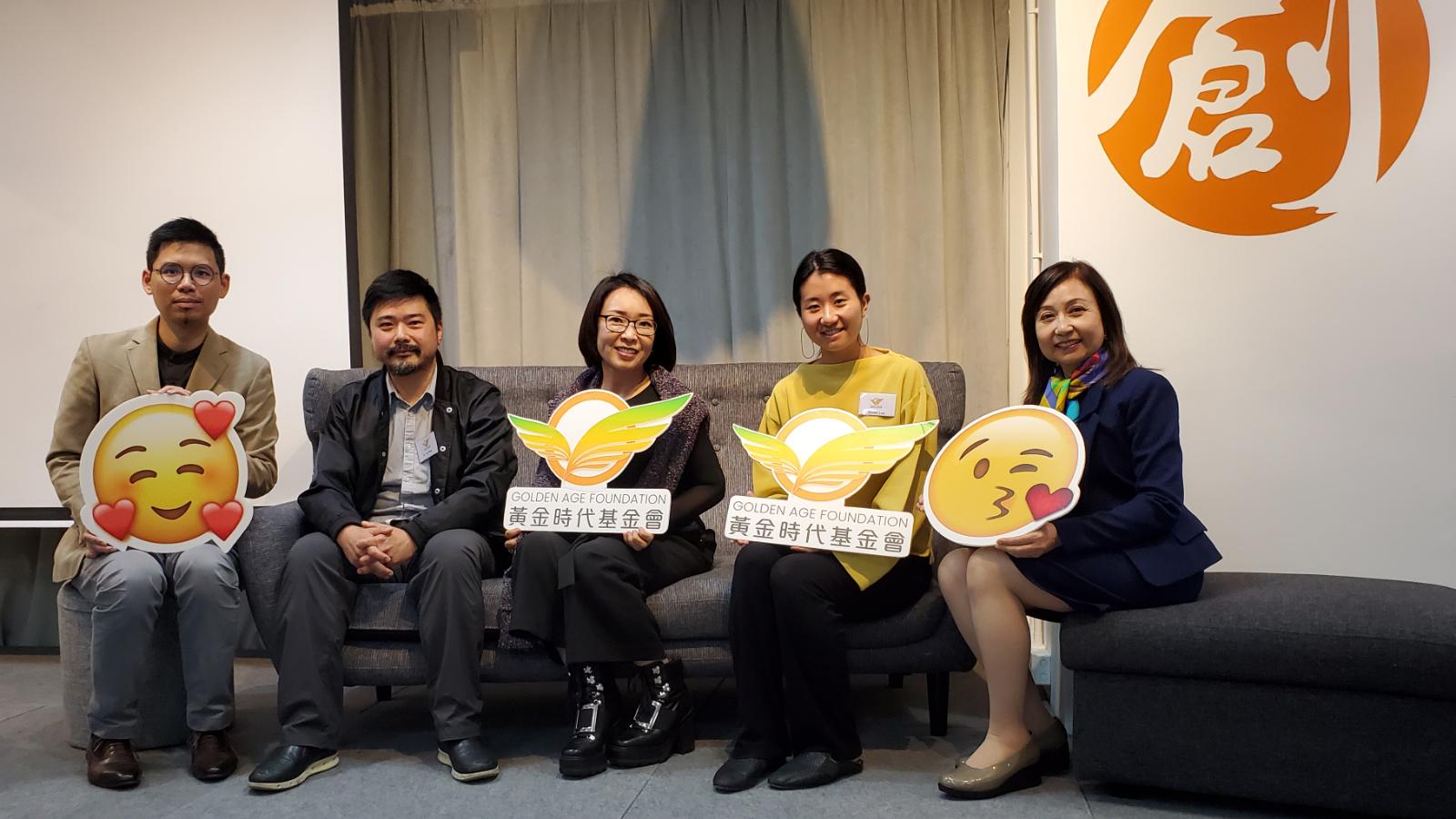 Birth, ageing, illness and death are stages in life that everyone has to go through. To most people in Hong Kong, while we acknowledge our top position in the world's life expectancy rank...
Age-friendly Promenade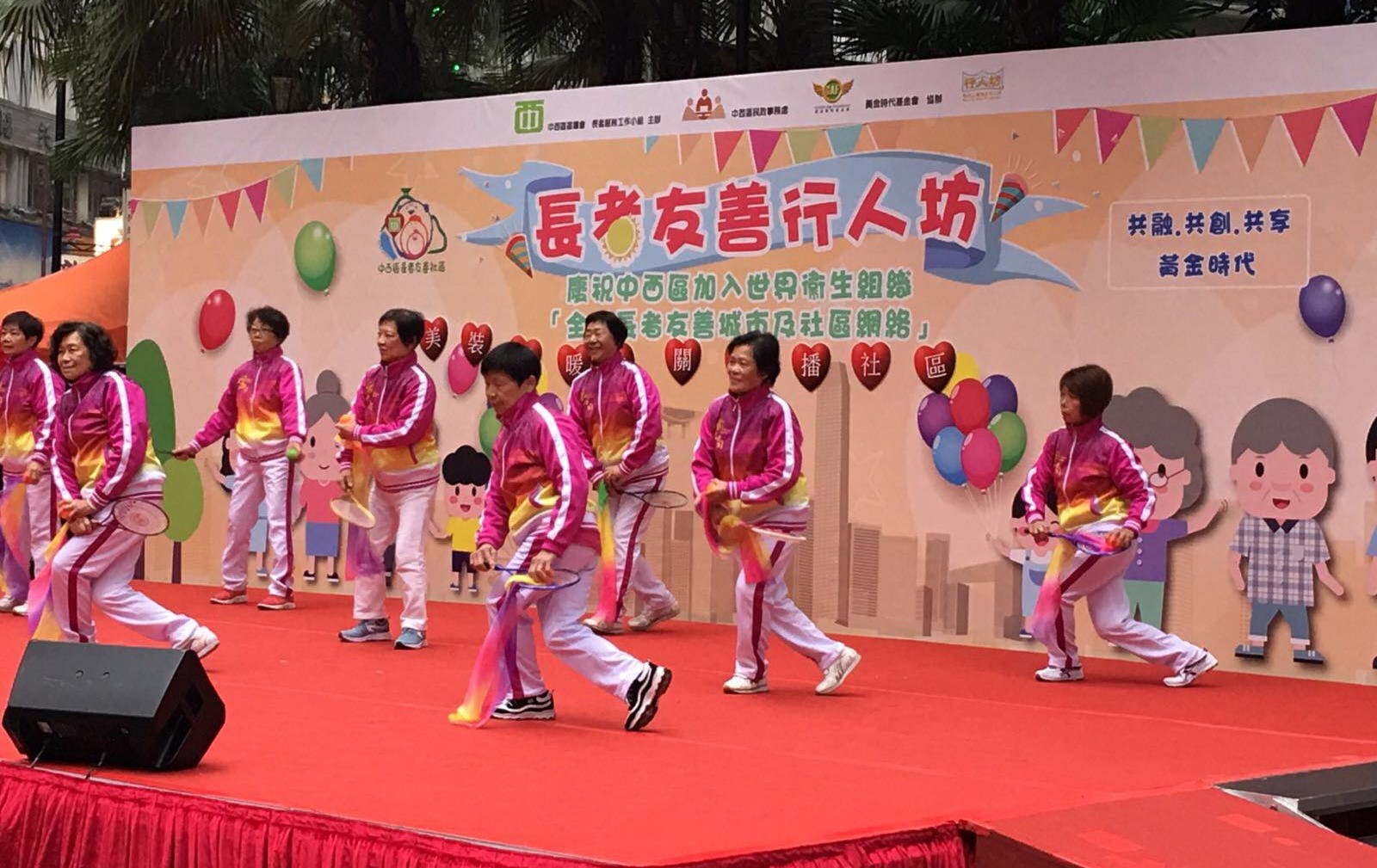 On 4 February, we organised 21 member organisations to display the latest "Smart Ageing" products and services at the "Age-friendly Promenade" in Sheung Wan. Our main objective is to bring innovative concepts and actions into the community. Visitors showed great interest in the displays. At the same time, we organized seven talk shows and performances led by Golden Agers, bringing a lively atmosphere to the entire event.