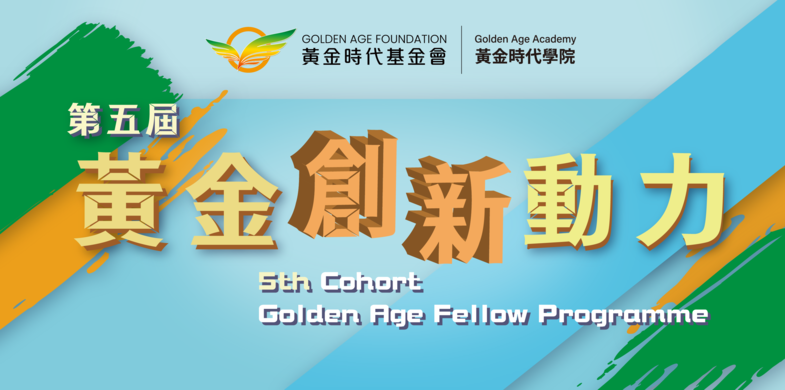 Golden Age Fellows Recruitment
Become a new driving force to change our community
with innovative thinking
The 5th Cohort Golden Age Fellow Programme will gather a new intergenerational cohort as they learn to collaborate with individuals from different age groups and gain new skills in social innovation, design thinking and solving social issues.
Following successful results achieved by previous cohorts, we are thrilled to introduce the first intergenerational cohort with new a programme experience specially curated for participants to maximise the benefits of learning and working in an age inclusive environment. Other signature programme content includes community observation and study and professional guidance to provide participants with a comprehensive understanding of current social issues. Throughout the programme period, participants will be guided to convert current social challenges into new and impactful opportunities.
If you emphasise personal-growth, hope to contribute to the society and create a better community, don't miss it!
Application deadline: 10 October 2022
Programme Details
This programme will last for three months
This programme is free of charge (capacity is limited to a first come, first served basis)
Participants who have achieved an attendance rate of 80% or more and are able to submit a new project proposal will be awarded a participation certificate upon completing the programme.
Suitable for participants aged 16 and above
All sessions are conducted in Cantonese
Participants will gain an in-depth understanding of various social topics and become the next leaders of social innovation by learning to collaborate and solve problems with participants from other age groups.
The programme is limited to 40 participants (20 golden age and 20 youth participants)
Timetable
*Course timetable will be announced later.
*We reserves the final right to change the programme.
Highlights
Image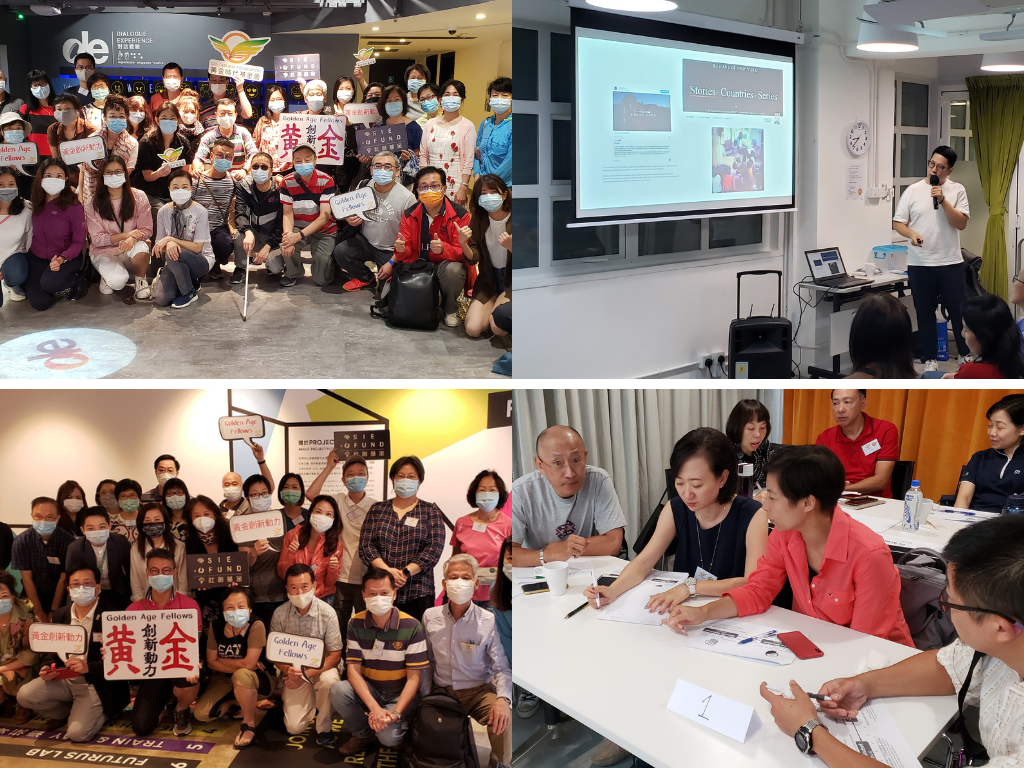 For enquiries, please contact us:
Enquiry Tel: (852) 8102 1068
WhatsApp Number.: (852) 9132 0847
Email: info@goldenage.foundation